Special item concerning my visit to the Etitex, the company in Zollikofen where the Swiss
motorway vignettes are printed.
This year in collaboration with the Swiss customs I had an invitation to visit Etitex, the company
where the Swiss vignettes are printed for more than 11 years now. It is rather exceptional to get
permission to visit this company because of security issues. But finally the day was there.
At arrival the building and environment was completely recognizable to me. I had looked at it on
internet so many times.
The tour inside was a marvelous happening and most impressive to see how more than 10 million
vignettes every year are being printed. And every year the number of vignettes grows.
I noticed already in my collection before my visit that vignettes with the the same letter in the
serialnumber are appearing always in the same country. I asked mr Frey, director of the company,
if there is any system in distributing the vignettes all over the various countries. As a matter of fact
there is. I have been asked not to publish certain matters but to give an example: Vignettes with
serialnumbers with letter G and H are distributed to the Swiss postal offices to be sold there. The
ones with the serialnumber with the letter A goes to the car dealers in Switzerland.
Swiss precision also in this company. The printing process has an -error margin- of almost zero
percent.
The assignment of the serialnumber is a separate proces in the whole printing process. To be sure
that the serialnumber is always at the same position on the vignette a picture is made of every
vignette. If not in the correct position the vignette is going to be rejected, taken out of the process
and immediately made invalid.
The whole production line is full color so and the end of the line a complete vignette comes out.
As said before the numbering process is a separate process.
During my visit the 2018 vignettes were printed so I could a good look at the process going on.
I would like to share more about this special experience but I do not have the permission to do so.
Beautiful company and they also printed the parking vignettes from Texel and Harlingen.
They were rather impressed about my collection.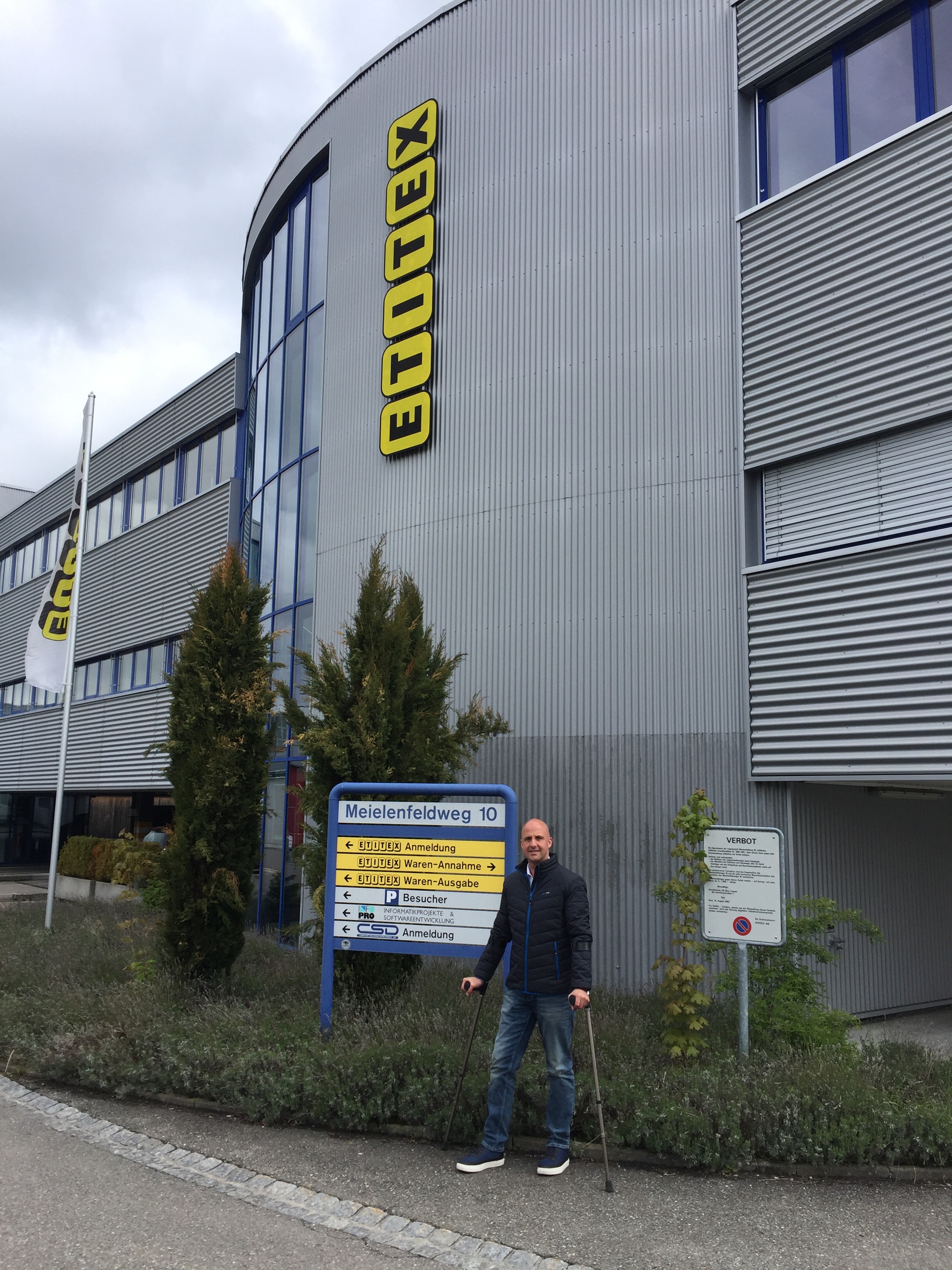 Picture at the entrance of the building.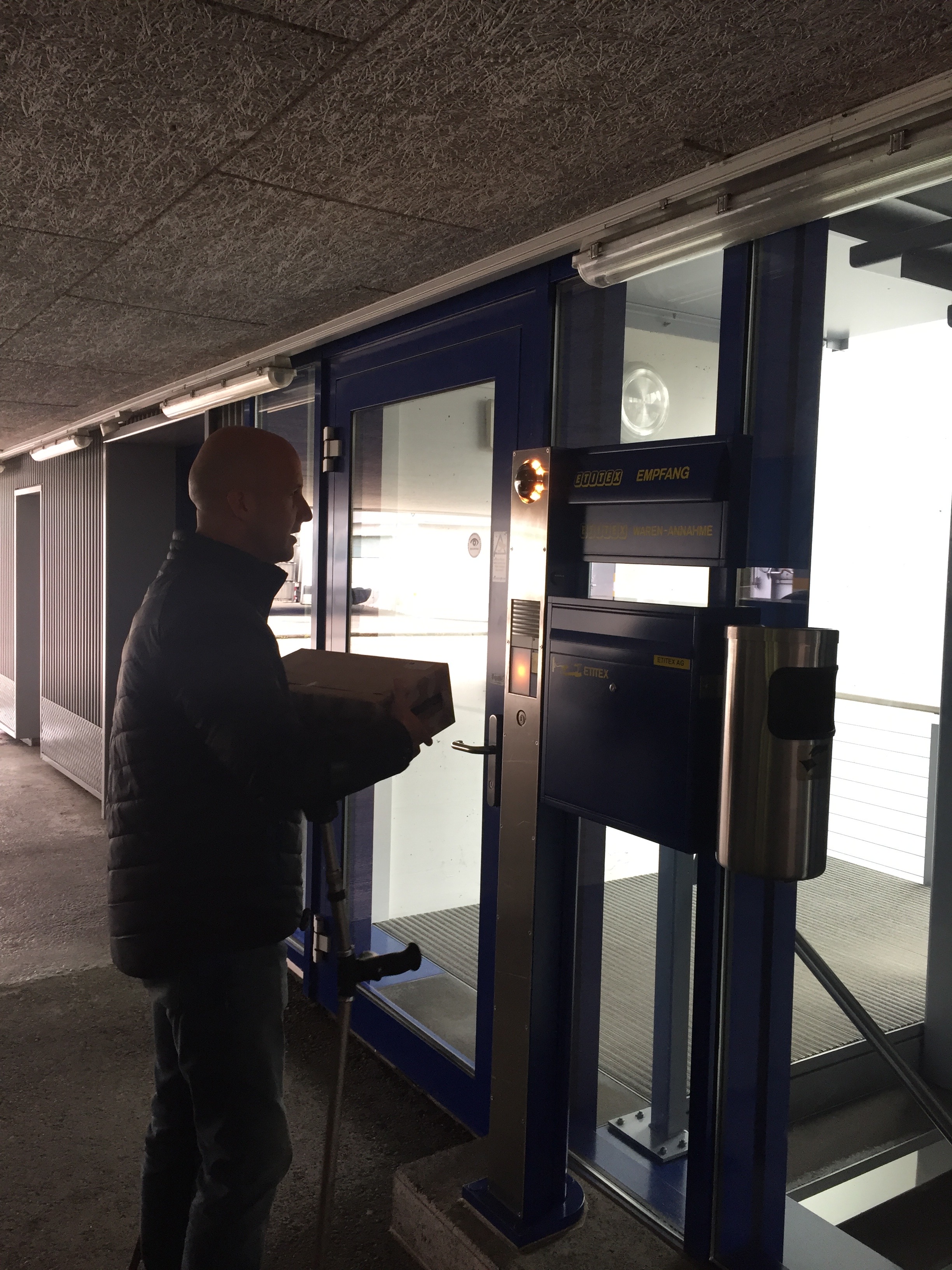 Ring the bell. Who knows if they will let me in! Hopefully not only because of the sweet things I brought with me from Holland.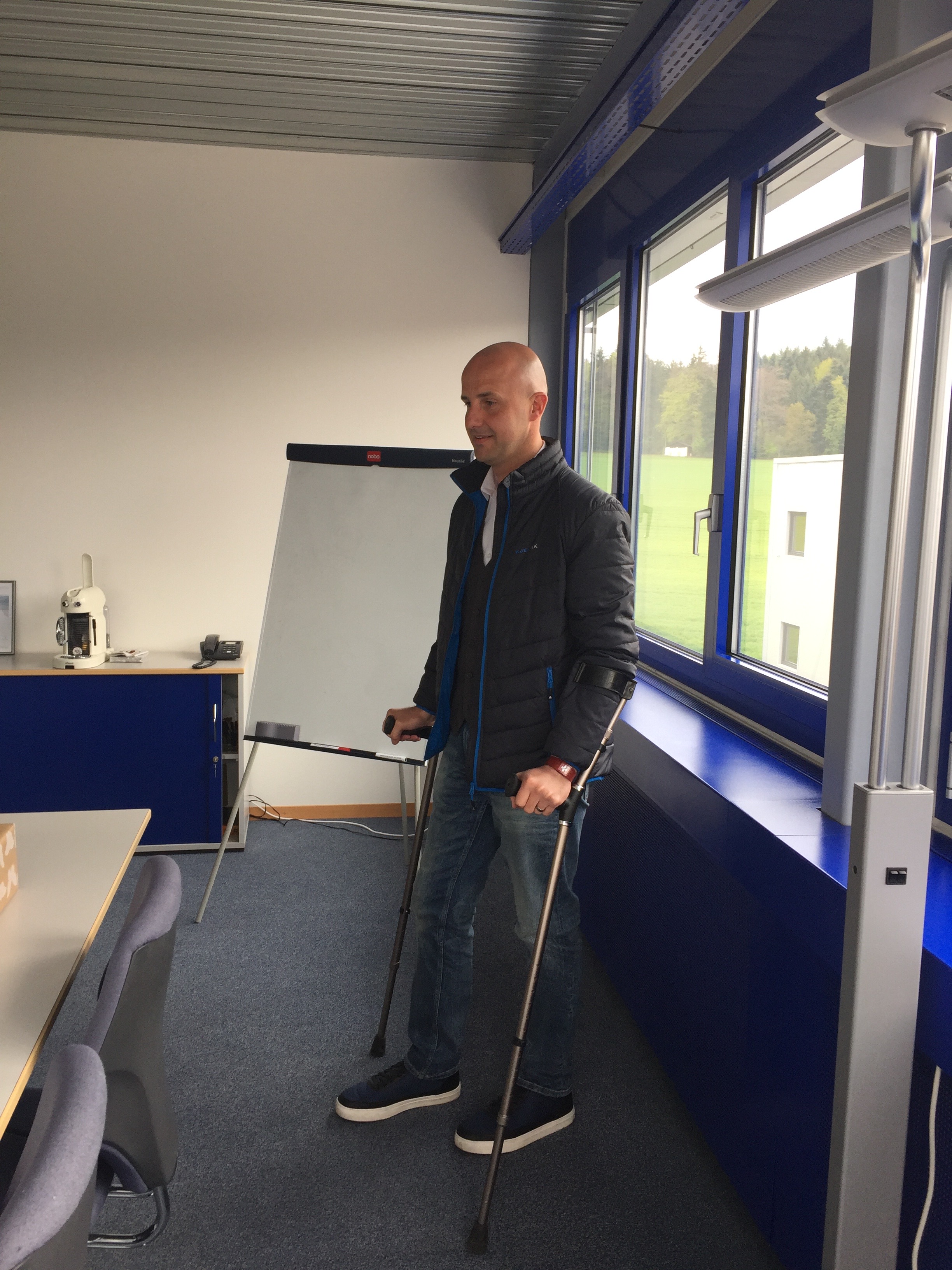 Waiting in the meetingroom for mr. José Frey (sales responsable).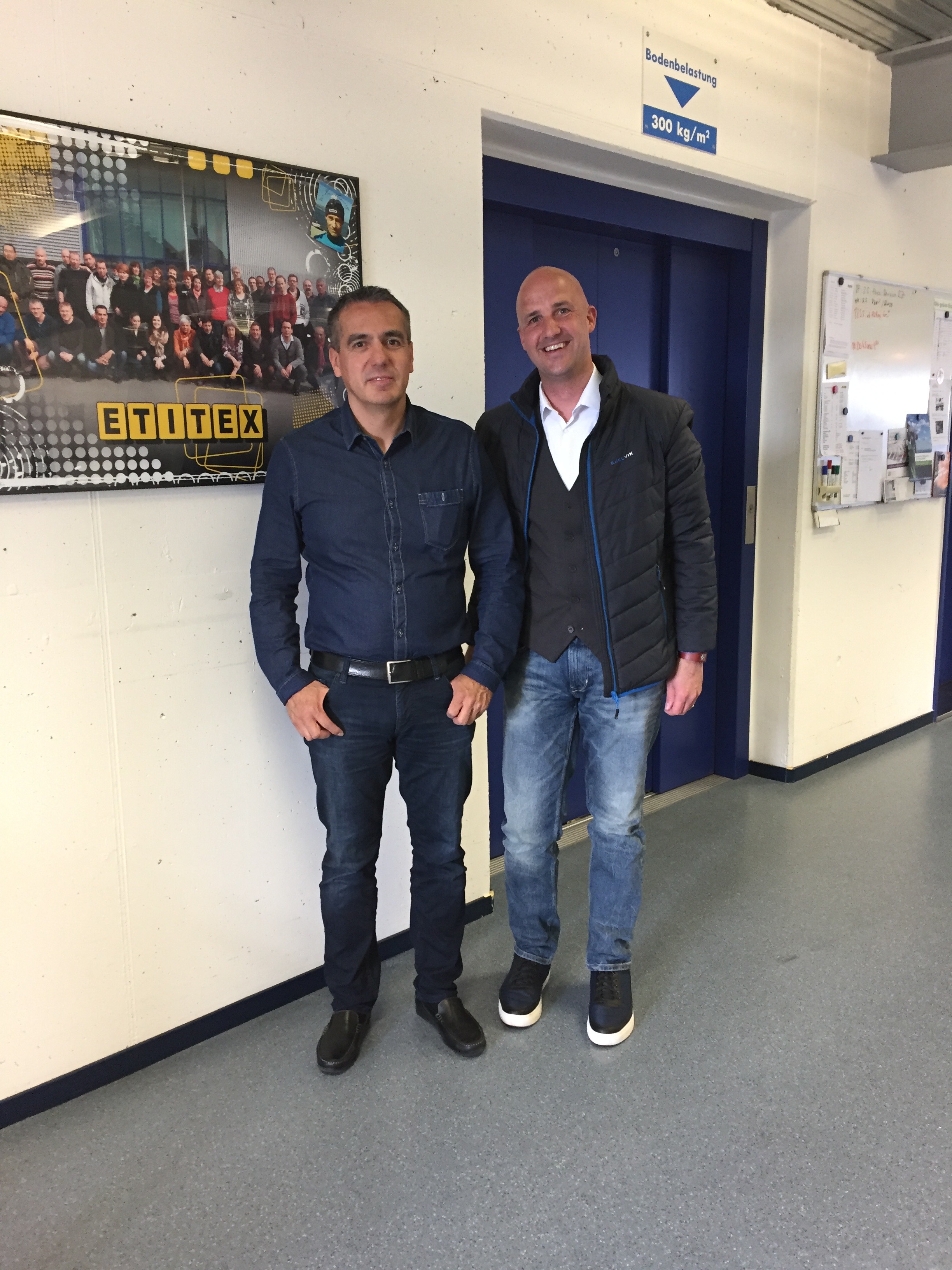 A picture with mr. Frey and also the last picture to post unfortunately. I made a lot more pictures but because of safety issues I do not have the permission to post them here. I can fully understand that.
In 2015 a Luzern radiostation Radio Pilatus made a documentary about the production process of the Swiss Motorway vignettes. This link will bring you to the documentary.